Fallout 4 Pip Boy App – APK Installation Guide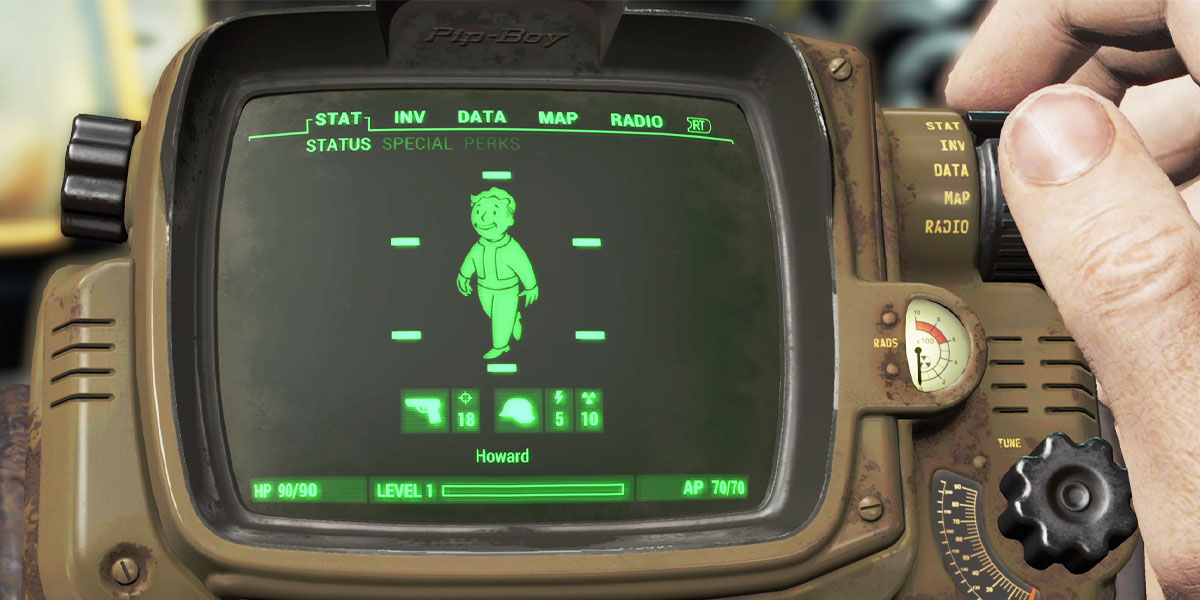 What happened to the Fallout 4 pip boy app? Here's how to download the companion app that is not available on any application store.
Fallout 4 is the last single-player mainline entry in the popular RPG franchise by Bethesda. The game depicts a post-nuclear wasteland in the United States of America and invites players to Boston. The critically acclaimed RPG action title of Bethesda offers solid gameplay mechanics and an immersive wasteland atmosphere. The game also allows players to use their phones as a device that exists in the world of Fallout, called Pip-Boy.
Pip-Boy is a wearable personal processor manufactured by a fictional company called RobCo Industries. In every Fallout game, the protagonist wears one of these processors to navigate their way around the wasteland. The device helps players to manage their inventory, see their quests and view character stats. After the release of the fourth game, Bethesda developed a Fallout 4 pip boy app that players could download from App Store and Google Play Store. Unfortunately, the company then removed the application from the stores for various reasons.
Do not worry though, as there is another way of installing this great app to your phone. Here's how tO turn your phone into a great companion to help you during your gaming sessions.
Fallout 4 Pip-Boy App for Android
Smartphone users have the opportunity to download and install applications that are not available on app stores. Though installing such software on your phone might result in technical issues. Unlike app stores, third-party sources do not offer a virus scan and come with a risk of infecting your device with a virus. That being said, even though there are risks involved, installing an old application that is pulled from a store is possible.
It means that you can install the Fallout 4 Pip-Boy app on your tablet or smartphone with an APK file. APK stands for Android Package Kit and it is a file format in Android-based devices. This package contains all the components in an app, making it fit for installation. Thanks to Fallout 4 pip boy APK, you can download this useful application that functions as a second screen focused on your map, inventory, and character stats.
How to install Fallout 4 Pip-Boy APK on your phone?
Installing an Android Package Kit on your phone is quite simple. Just follow the simple steps below to turn your phone into a personal information processor that will help you in the wasteland.
Go to your phone's Settings and authorize your device to Install Unknown Apps.
Check the box to allow your phone to install third-party apps that are not downloaded from an app store.
Go to the search engine of your mobile phone and type Fallout 4 pip boy APK to the query.
Find a trusted source and download the APK file.
Head to the downloaded section through the file manager.
Find and select the file to start the installation.
After the installation is completed, you will see the shortcut of the app on your screen.
How to install APK files from a computer?
You can also download the app to your PC to transfer it to your phone. Make sure that the website of your choice redirects you to a safe link before following the steps below for this second method:
Go to the search engine and type Fallout 4 pip boy APK to the query.
Find a trusted source and download the APK file to your PC.
Connect your device to your computer.
Transfer the APK file to a folder of your choice.
Now go to the file manager of your phone and select the APK file to install.
After you complete one of the methods below, you will see that the companion app for the game is now ready to use. You can follow the steps above for an Android tablet as well. Having a second screen focused on your Pip-Boy will make things a lot easier on your journey in Boston.
You can also have your friend use the phone or the tablet to aid you during combat. From applying stimpaks to make waypoints, your phone is now the ultimate helper in this brutal post-nuclear world.